H

O

MA High Current Cables
High current cables with round or flat connection are off ered with cross sections between 95 mm² and 8.000 mm². The conductors are pressed in the cable head boreholes and therefore offer a strong fit. HOMA cable heads guarantee an optimal flow of cooling water and a high power in the furnace. The pressed conductors achieve low resistance and therefore low electrical losses. In case of bad cooling water quality (i.e. high chlorine share) HOMA recommends to use tin plated conductors.
With maximum
quality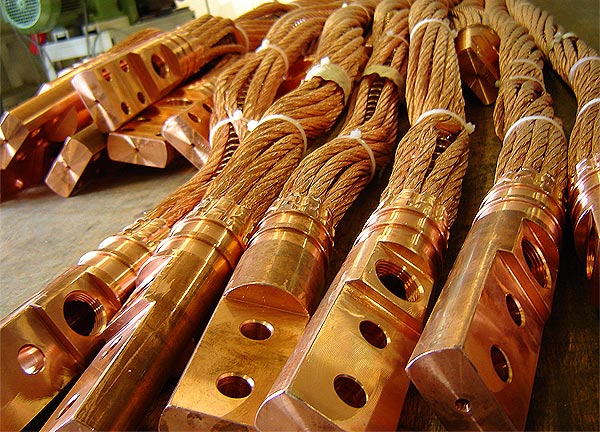 HOMA is the only supplier in the world to manufacture water-cooled high current cables for Electric Arc Furnaces and Ladle Furnaces on a fully automated production line.
HOMA only uses high-quality materials, such as copper wires and ropes, connection lugs and in particular a special outer hose.
The outer hoses used by HOMA cables are successfully implemented in many steel plants worldwide since many years. HOMA does not solder the copper ropes into the cable heads; we are pressing each rope into the cable head.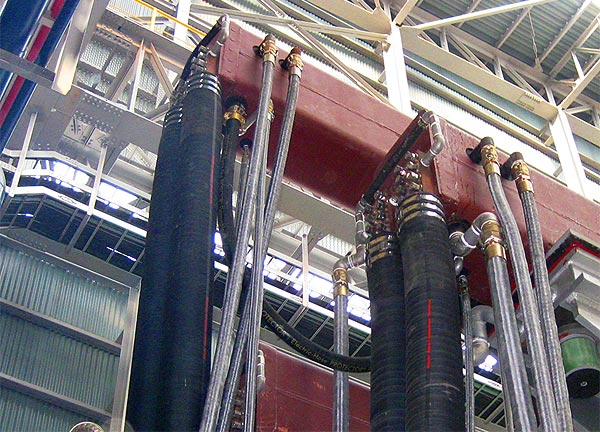 Due to its production line manufacturing process, HOMA is able to press the copper rope into the cable heads in one step. The high and constant quality of the materials that are used to make HOMA products as well as the professional HOMA manufacturing process guarantees that HOMA customers operate their furnaces with first class cables - not just from a technical point of view, but also in terms of operating life time.
Of course HOMA not only manufactures high current cables based on the HOMA standard, but also according to customer requirements with respect to connection lugs, number of holes, hole diameter, etc.